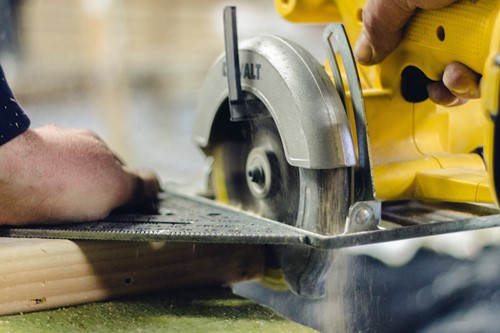 Starting a new renovation project can be overwhelming. Of course, there are tons of details to consider, so you might find yourself at a loss when it comes to visualizing your end product. Before you begin your remodeling project, you need to have an idea of how you want the result to look. To make it easy for you to articulate your vision for your project, here are some remodeling questions to ask yourself.


What do I want to change about the space?

Start by thinking about pain points in the room as it is presently. Perhaps you don't have enough storage in your bathroom to handle your belongings, or there isn't enough counter space in your kitchen when you bake cookies. Then try to visualize what you would love to see instead. Maybe you've always wished for built-in cabinets to store your grooming products or a kitchen island to cook and entertain the family.

What do I love about my space?

Next, you will need to think about what you like about your current space. Some people believe this is not important, but it is. It gives you an idea of what can stay during your renovation. It will also give you an idea of your overall budget. For example, the price for a bathroom renovation with modern fixtures in a new layout will be different from simply replacing the vanity.

How much can I truly afford?

Now to the finance aspect. Start by determining how you intend to pay for the project. Are you using your savings? Will you be financing the project through a home equity loan? Next, develop a budget based on your available funds. Sticking to your budget gives you and your contractor a clear picture of what you want and what materials to purchase.

What colors do I like?

Ensure that your designer knows about your color preferences from the beginning. Do you like a warm palette or muted tones? Are you more comfortable with bold and bright hues? Do you want the furniture to speak louder than the walls, or do you enjoy seeing a lot of color on each surface?

What style do I like?

The last box to check is your taste. There are tons of options to choose from when it comes to interior design. Do you love transitional, traditional, or modern? Browse the Internet or home magazines to get design inspiration or request a photo book from your interior designer.


Need a design professional? Contact me for a few recommendations!