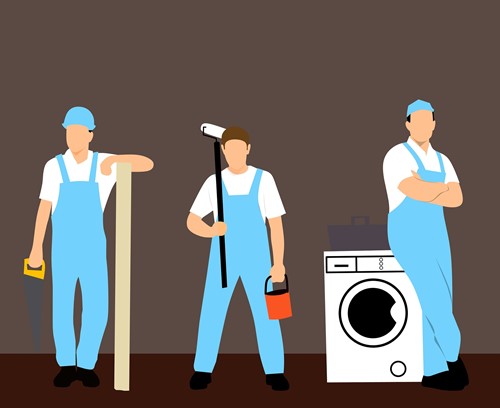 Even if you love your home and never plan to leave it, there may come a point when you need to put it on the market. The home maintenance tasks you tackle today have a direct impact on your home's value tomorrow. If you want to protect the value of your home, these are the home maintenance tasks you shouldn't put off.
Keep the Roof in Good Repair
A roof can make or break a home sale. Most roofs will last 20 to 25 years. If yours is nearing the end of that lifespan or is showing signs of distress, start planning for a replacement. Similarly, if you've had a storm recently, have the roof inspected, and tap into your insurance coverage for a new roof if needed.
Maintain Your HVAC
Your HVAC system may not be the most attractive part of your home, but it's one of the most important for your home's comfort. Keep up with routine maintenance, including filter replacement, air duct cleaning, and yearly maintenance inspections. This will help you get the best possible life out of your system, while also ensuring you can list the home with all of its components when you're ready to sell.
Freshen the Paint
Not only does a fresh coat of paint make your home look great, but it also helps protect the woodwork in your home from damage due to everyday life. Buy quality paint when you paint, and try to keep up with the current trends while also reflecting your own style. This will keep your home looking attractive while also protecting its value. Keep the interior and exterior painted whenever necessary.
Protect and Cultivate Your Landscaping
A beautiful home with an unkempt yard is going to be worth less than a standard home with a beautiful yard. Your landscaping doesn't need to be extravagant, but you should spend some time each year keeping it looking its best. This will increase your property's perceived value down the road.
Appliance Care and Upgrades
Your appliances are something you rely on every day to keep things functioning well in your home. Keep up with their maintenance, and upgrade as needed, to give your home the best possible value. You will need good, working appliances in your home to keep things running smoothly, and potential buyers down the road will appreciate these items as well.
Maintaining your home makes it more enjoyable to live in, and it also makes it more appealing to potential buyers down the road.